Perroquetsecours Wanted Notice
Date : August 4, 2015
Status : Lost
Species : Pigeon
Bird's name :
Distinguishing Characteristics : Standard
Location, Country, State, Province, City : Calgary AB
Street, intersection, area : Queensland area
Band or microchip ID :
Details :
Contact name : Perroquetsecours
Contact phone : 450-567-8765
Contact email :
avisderecherche@perroquetsecours.com
Original Listing URL :
http://www.kijiji.ca/v-lost-and-found-p ... nFlag=true
Listing from : Kijiji
Quote :
Hello I lost my pigeon that I had since a baby he looks like a normal pigeon he is just learning to coo so if you notice a pigeon that still squeaks and has brown bars please let me know ASAP I had him since a baby I tought him to fly and I really do miss him

he went missing I'm the Queensland area he doesn't bite unless he is hungry he is friendly you can get Close enough to throw a towel on him or just grab him... I hope he is safe
Picture or poster :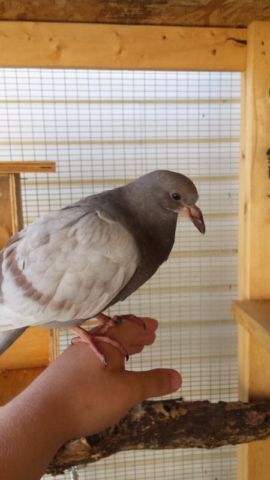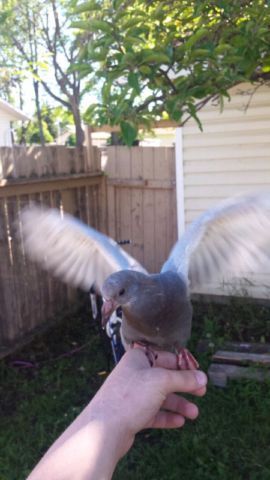 Perroquetsecours will automatically send to whom it may concern and as soon as possible, all information received as relevant that could lead to the reunion of this bird with its owner. Contact the original listing URL or contact Perroquetsecours at :
Avisderecherche@perroquetsecours.com
If this an urgent matter contact :
450-567-8765
Confidential Information :
http://www.perroquetsecours.com/forums/ ... 43&t=16048
To follow the bird's historic, visit the following URL :
http://www.perroquetsecours.com/forums/ ... 97&t=16047
The owner offering a reward does on its own initiative. Therefore, Perroquetsecours shall not be held responsible or liable for any payment regarding any reward offered or implied by anyone in any advertisements or articles published on its website or any other partner sites.